Book The Karma Club For Your Wedding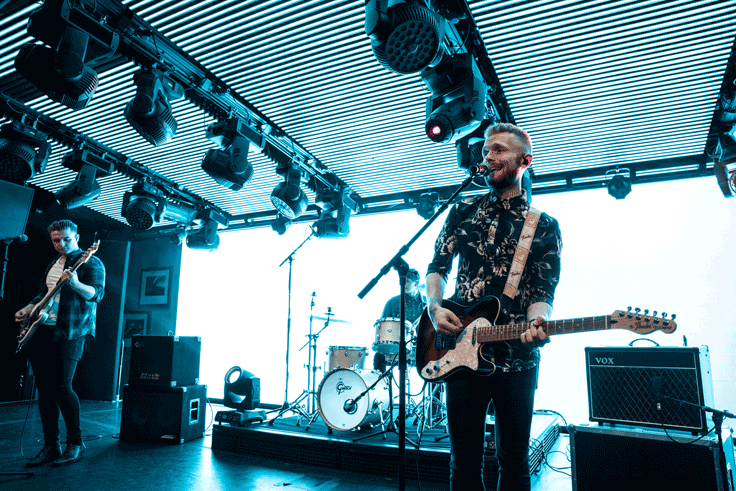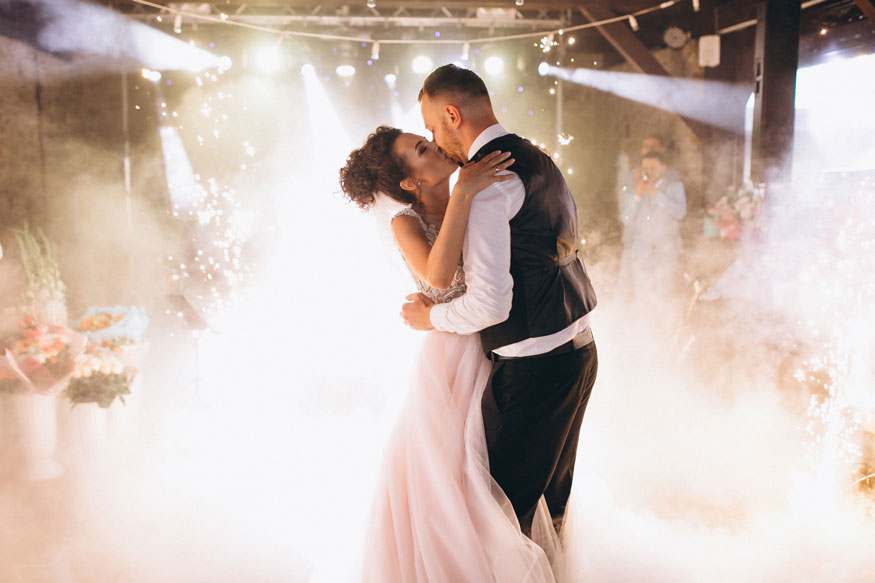 The Perfect 3-Piece Band For Your Wedding Day!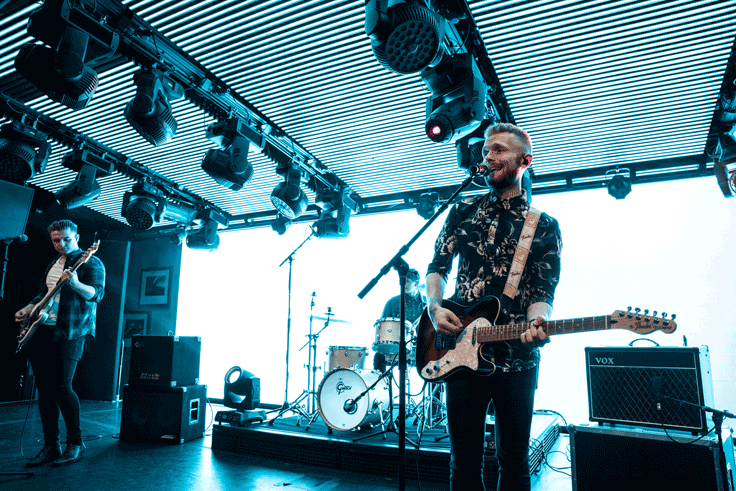 It's the biggest night of your life so far so you need a band that you can rely on!
You don't want a small time local pub band who play what they want regardless of the crowd in front of them… you need an experienced professional band who have a wealth of experience, tons of satisfied customers and set list that everyone is going to love!
With the exception of a few corporate events and award ceremonies, weddings are all we do! You won't find us playing the local pub on a Friday night for £200 and then pretending to be a professional wedding band the night after because weddings are what we do!
On The Day Of Your Wedding…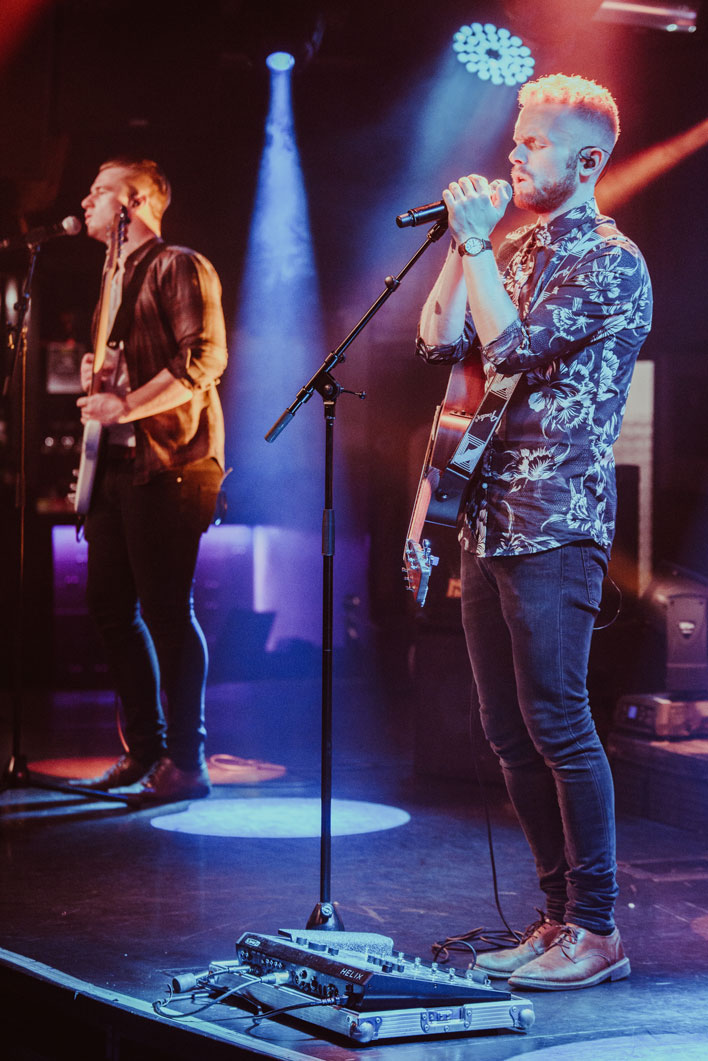 Put simply, how you format the evening of your wedding is completely up to you!
As standard, our arrival time is 6.30pm and it takes approximately 45 minutes to get setup. The format of our live sets is are flexible and we're more than happy to take your lead.
Below are some suggestions of how you may want to arrange the band's 2hrs live playing time:
2x 1hr set
3x 40min sets
1x 45min set & 1x 1hr 15m set – RECOMMENDED
Unlike a lot of bands, we invariably choose our live set list on the night as we go.
Every audience is different and picking the set list like this allows us to adapt and change to suit the mood of the evening and the type of crowd we have in front of us.
It's this expertise that sets professional wedding bands apart from many other bands in terms of making your night a success! That said, we ecounrage you to choose a few favourites from our repertoire in advance as well if possible, and if possible, we'll include as many as we can!
In between sets, the music doesn't stop…
Before, between and after, we also provide a complimentary disco service so your guests can stay on the dance floor all night long! It's also becoming increasingly common for Brides & Grooms to create their own playlist and plug their iPod or MP3 player (or phone) into the our PA system so they know the songs of their choice are going to be played.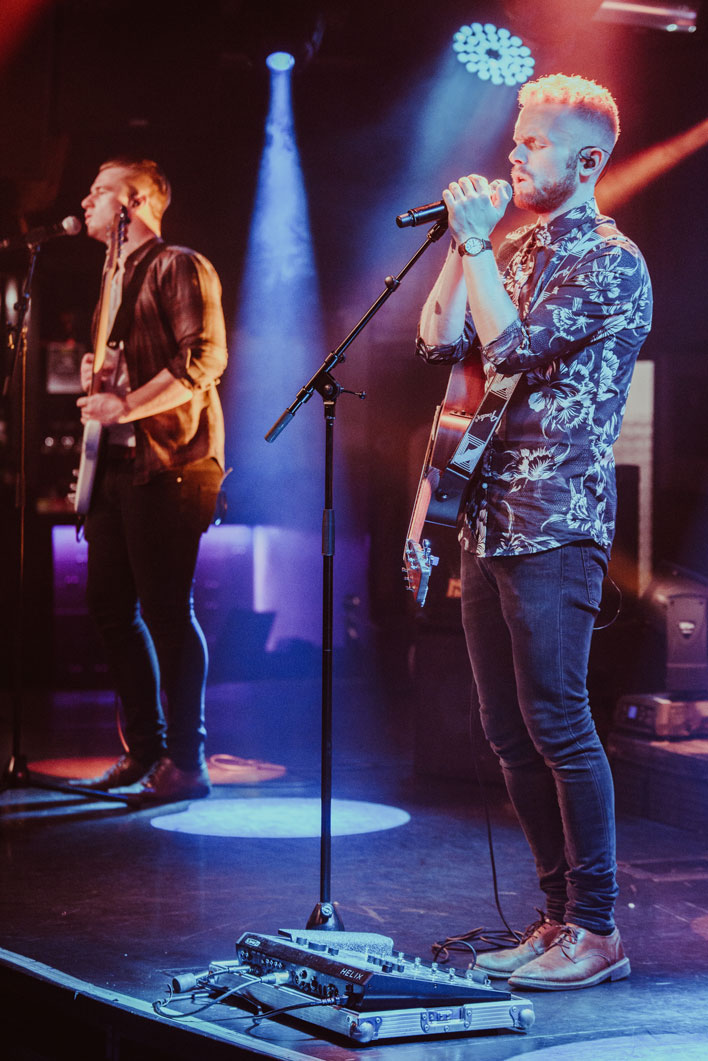 In addition to the fantastic evening performance, we also offer a superb acoustic set in the afternoon.
The acoustic performance is available anytime after 2pm for a duration of 60 minutes and features some great hits from artists such as; Sam Fender, Ed Sheeran, Post Malone, Oasis, John Mayer, Lewis Capaldi & more…
The perfect addition to the afternoon of your wedding.
There is more to The Karma Club than great live entertainment. Take a look at below at some of the extras you can expect to receive when you book direct today.
Flexible Payment Terms
We offer a variety of payment options, including monthly & 4-stage payment plans.
Free Interim Disco
We provided disco entertainmet before, in-between and after our live performance.
Free GuestRequest.co.uk Account
Gain access to an online portal so you and your guests can make music requests.
Sound & Lighting Included
We provide all of our own sound & lighting equipment at no extra cost.
Professional 'Hard Copy' Contract
Secure your booking with The Karma Club with a professional hard copy contract.
Book Direct - No Agency Fees
Book direct with us to avoid the addition of any agency fees and hidden extras.